Mold is an indoor and outdoor allergen and it's associated with different respiratory diseases. This is the main reason why having an air purifier for mold is a must for every household. According to research, almost 24 percent of U.S. homes have mold and it includes the ones that are hidden.
If you want to prevent molds from thriving inside your homes, the best way to do this is to look for the best air purifier for mold. We listed down some of the best products that you can use based on experts and online reviews to keep your home free from molds.
Top Air Purifier for Molds
The AIRPURA UV714 Air Purifier is a popular choice if you want to deal with mold issues in your house. It's a premium quality purifier that uses an advanced filtration system that will keep your home and office area clean and fresh. It can remove all the pollutants and disease-causing molds in the air.
This air purifier is known for its durability with its all-metal housing. This will make sure that no plastic vapors would be emitted into the air. With a pressure-sealed filter chamber, any leakage of polluted air can be prevented.
Noise levels are very low as well so you won't have to worry about the filtration system messing up your sleep at night.
Pros:
Durable construction

Filter chamber is fully sealed

Affordable
Con:
A bit noisy when you're using the maximum setting
2. Levoit Core 300 Air Purifier

Among the different air purifiers on this list, the Levoit Core 300 Air Purifier is considered one of the best based on its online reviews. With more than 50,000 five-star ratings, it is known as the top air purifier for most homeowners.
It comes with an activated carbon filter and True HEPA filter to keep removing those allergens from the air and prevent the smell from going around your house. This purifier can service a room with a size of 547 square feet, which is big enough for most households.
This purifier does not use UV-C light, which is an air cleaning method that can be harmful to the ozone layer. It uses high-performance VortexAir Technology along with the 360-degree air intake that can clean the air of a room with a maximum size of 547 square feet.
This air cleaner is also extremely quiet so you can let it function at night. You can choose the sleep mode at night and let it purify the air in your home while you sleep.
Pros:
Durable design

Environmental-friendly

Affordable

Can service large rooms
Con:
A few complaints about bad smell while functioning
3. TruSens Z-3500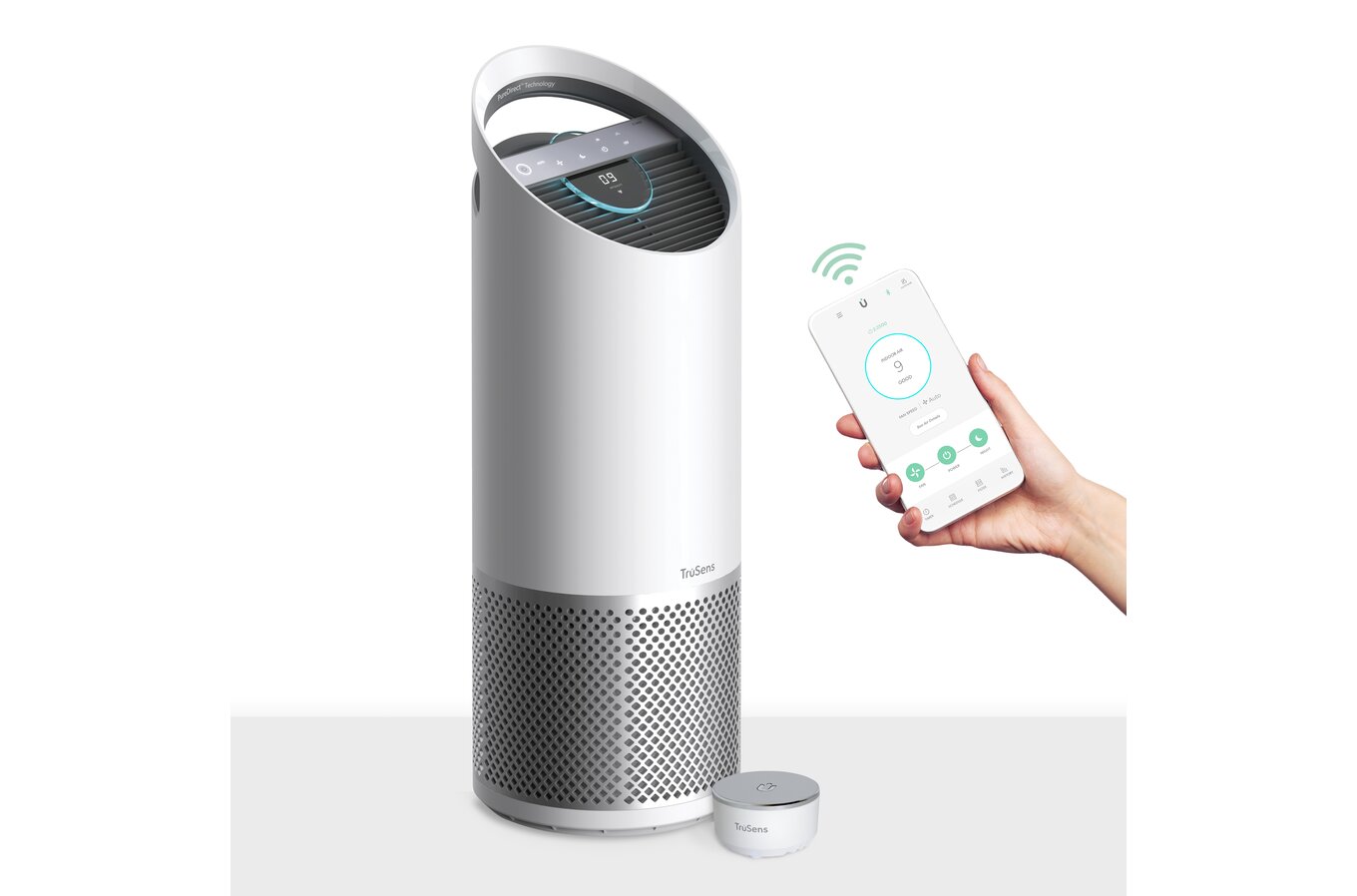 TruSens is the brand created by the ACCO Brands Corporation, which is a popular company known for manufacturing home and office products. Their flagship air purifier is the TruSens Z-3500, and it is currently one of the hottest picks when it comes to handling mold and virus problems. With its PureDirect technology along with the DuPont air filter, you can expect that the molds in your house will be dealt with.
The TruSens Z-3500 comes with different types of filters. It has a True HEPA filter which will capture 99.97% of micron allergens, pollen, mold, fungi particles, and more. Along with the activated carbon filter that can remove gases and odors from the air, you can expect that the molds won't have time to protect themselves.
Aside from these two, it comes with the UV-C light filter which uses UV sterilization to kill hazardous chemicals and bacteria.
This air purifier is extremely powerful as it can cover up to 750 square feet of space. With its high fan power, it can take all the pollens and allergens in the air to keep you and your family safe.
Pros:
Great design for molds and viruses

Durable construction

Dual flow technology

Large coverage
Con:
Noisy when using the highest fan speed
4. Vornado PCO575DC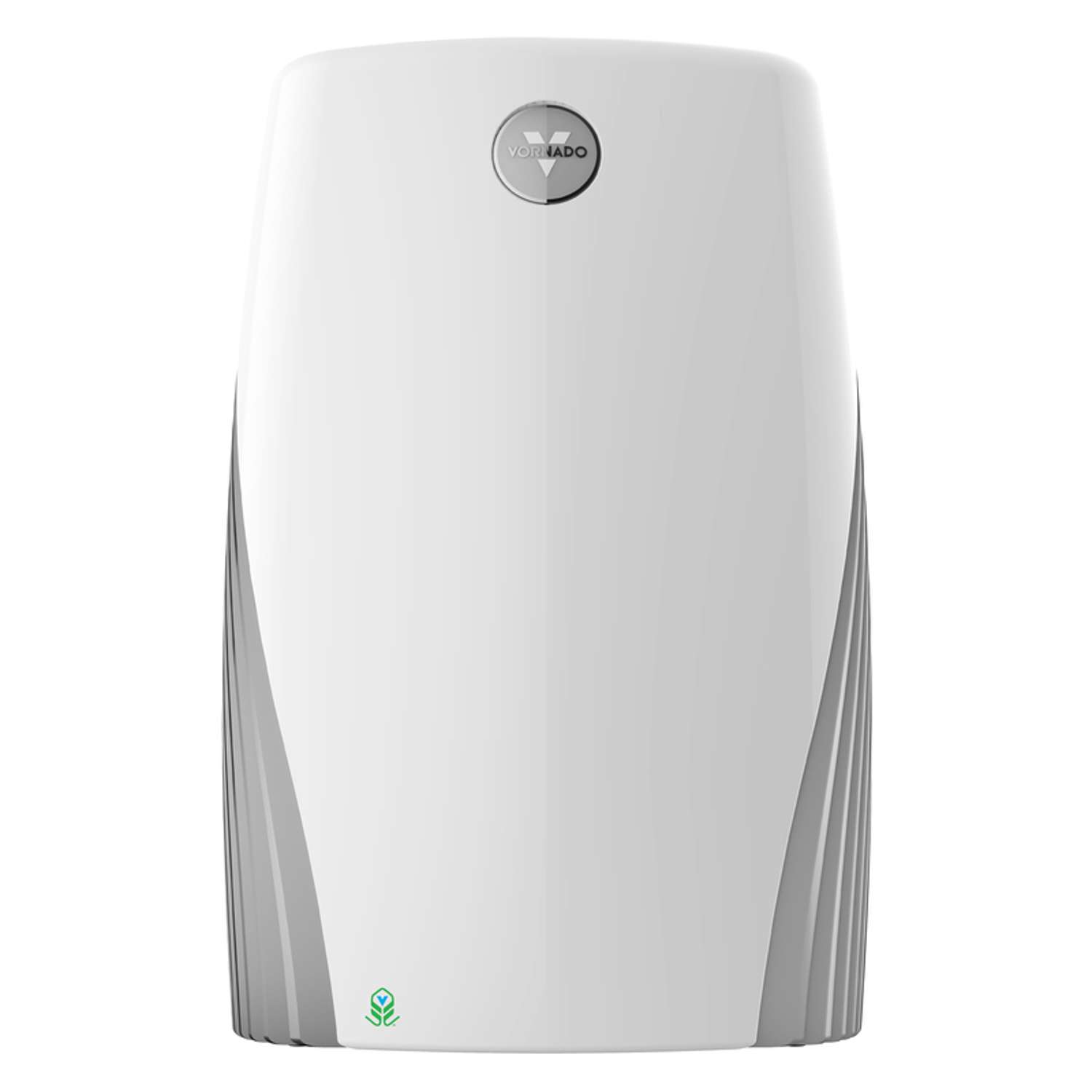 Vornado is a popular manufacturer of fans and air purifiers for residential homes in the United States. They also became popular because of their Silverscreen technology. Just like the previous air purifier, the Vornado PCO575DC also comes with a True HEPA Filter and an advanced carbon filter. These two would work hand-in-hand to remove the allergens in the air caused by molds.
With its Photo-catalytic oxidation process in the filtration system, this product is probably one of the most affordable solutions that you are looking for. It can safely destroy mold spores in the air along with the viruses, and it can break down VOC molecules into harmless molecules.
Another important feature that you need to know about the Vornado PCO575DC is its powerful fan. This product can actually clean the air in your room 12 times in just one hour. This is incredible because it will make sure that molds and viruses won't have time to propagate in the air.
Other features include the accurate Smart Sensor and the Sleep mode feature. The Vornado PCO575DC is energy efficient so you won't have problems using it 24 hours a day and seven days a week.
Pros:
An innovative air filtration system

Durable construction

Powerful fan

Energy Smart
Con:
The CADR rating is a bit low for its price range
5. Dyson Pure Cool Tower Air Purifier and Fan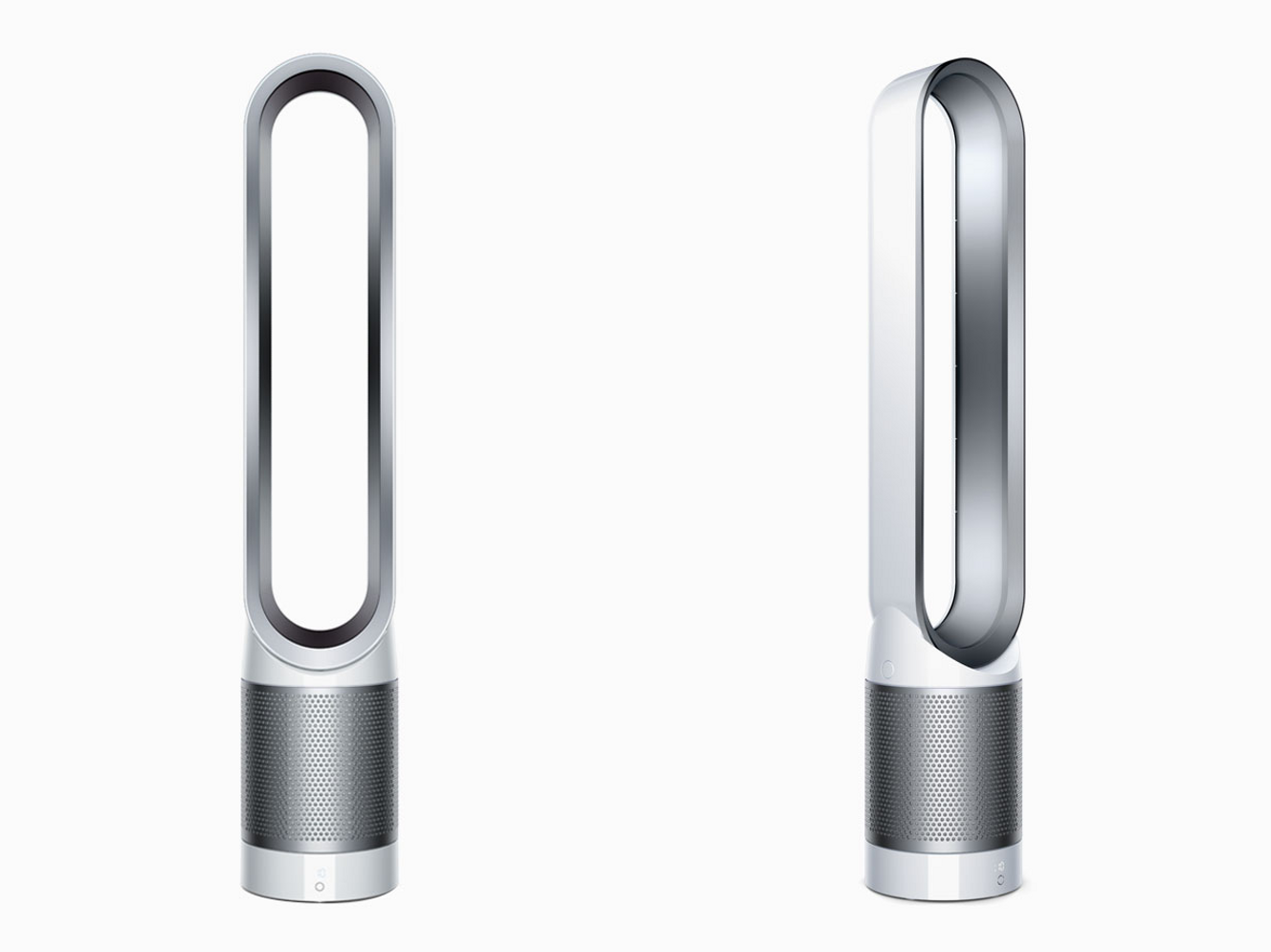 The Dyson Pure Cool Tower Air Purifier and Fan is a great pick since it is the combination of an air purifier and a tower fan. This is pretty amazing because the air purifier can clean the air in your room while the fan allows it to circulate. It is a great pick during the summer when the heat is at its peak.
Along with the HEPA filter and the activated carbon filter, it will capture 99.97 percent of the germs and particles in the air, along with the allergens produced by molds. You don't have to worry because the allergens will not be recirculated in the air. This unit is perfectly sealed so the allergens would stay inside.
One of the best reasons to buy the Dyson Pure Cool Tower Air Purifier and Fan is its coverage. It can cover a room with 500 to 800 square feet of space. It means that if you have a small or medium-sized room, this air purifier can do its job properly without any hiccups.
Because of its unique design, this product became very popular with many people around the globe. A lot of experts are also suggesting this because you can save more floor space. You won't have to buy a separate fan.
Pros:
Multifunctional

Durable design

Perfect for small to medium-sized rooms

Can deal with allergens effectively

Comes with different filters
Con:
The fan is not as good as a standalone model
6. Airthereal APH260
If you are looking for a low-cost air purifier, the Airthereal APH260 is the best option for you. It might be a bit cheaper compared with others, but the features that it can provide are definitely the same or even better than some.
Take note that the Airthereal APH260 also comes with different filtration systems. It has a True HEPA filter and an activated carbon filter. These two would guarantee that your rooms will be free from allergens caused by molds. There are also additional filters included along with a UV-C light filter that can provide a deeper cleaning to your room.
It has all the different air filter types that you can find in an air purifier and it comes with a double CADR of 152 cfm. This is definitely a good pick for its price since there are other products with a lower CADR. Some expensive air purifiers don't have a CADR rating so you have to take note of this.
The main selling point of the Airthereal APH260 is its Smart Sensor. This is not common for its price range since this type of feature is mostly found on high-end air purifiers. It can monitor the air quality of the air in your room and it will change the fan power automatically to meet the demands of the environment.
Pros:
Low-budget air purifier

Great filtration system

High fan power

Durable construction
Con:
Energy consumption is a bit high
Final Thoughts
What is the best air purifier for mold? It's a bit hard to answer this because there are so many options available. All the products mentioned above can be the best pick depending on your situation. You can find an air purifier for mold intended for small rooms, there are models made for people who are on a tight budget, and some models are created for large areas.
If you want to buy the highest quality air purifiers to remove the molds in your house, we've got all the things that you need.